MARKED AND BUNDLED CABLE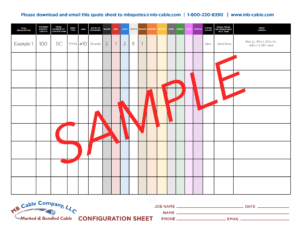 MB Cable is your national supplier of custom cable bundling and pre-fab products. Cables of all sizes and constructions are configured to job-specific specifications, providing a more predictable total installed cost and quality.
Download our fully interactive quote form and submit yours today!
Or give us a call and we would be happy to assist you!